Happy New Year, everyone!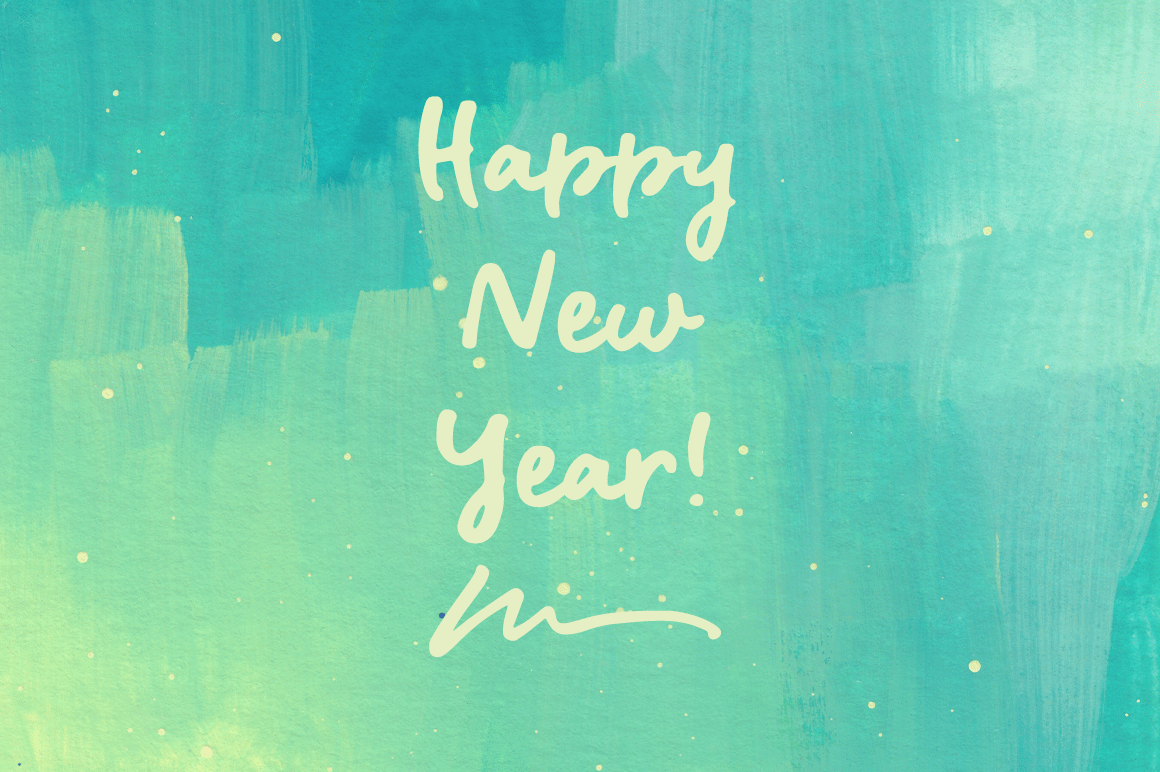 I hope your new year is off to a great start. I have been taking these days to try to focus on all the positive things that happened last year, and one of them was certainly finally opening my website shop. So, as a thank you to you for following along on this journey, I would like to give you a little freebie that I think you will enjoy using with your fonts: a set of 10 hand-painted, high-resolution gouache backgrounds. I used one of them to make the cute "Happy New Year" animation banner above. I also used my newest font, Morning Magpie in it.
Morning Magpie is a cute handmade brush font with matching illustrations and decorative elements, and an alternates character set.
Morning Magpie includes:
a brush font with ligatures for a more natural handwritten look;

a set of alternative characters for A-Z, a-z and 0-9;

a set of 52 drawings, swashed and underlines.
This font is perfect for any design that needs a quirky handwritten feel, such as logotypes, postcards and tags, social media quotes. The illustrations will also look great in patterns, in wrapping paper and backgrounds. You can get it now at a discount on the Font Shop 😊
Best wishes,
Ana